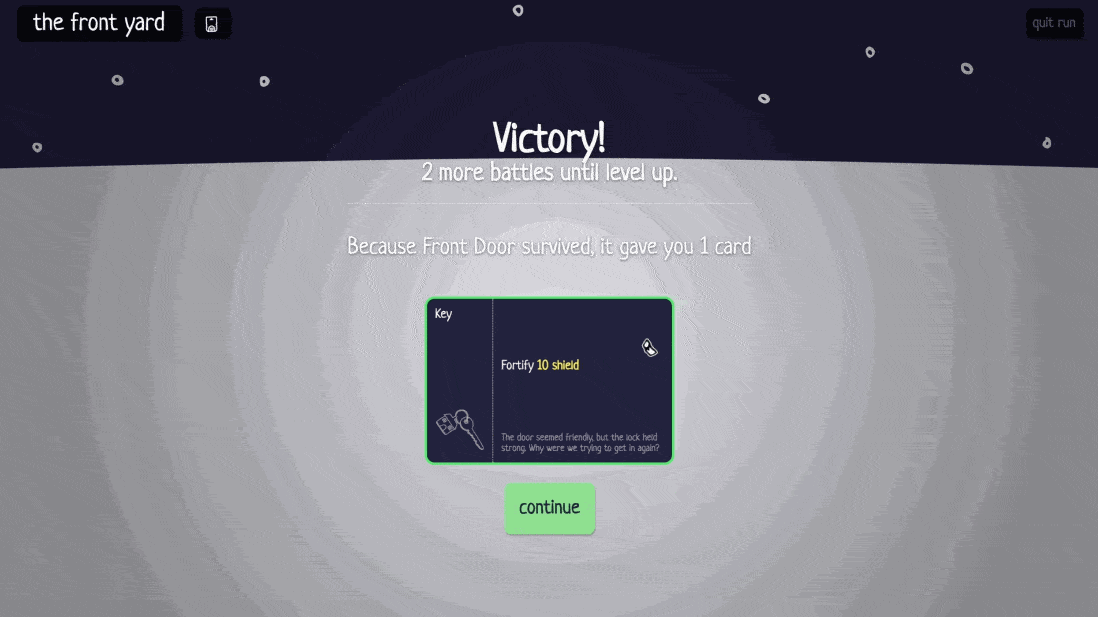 You fall through the snow, and become… a deckbuilding sheep!? Collect new mechanics. Uncover dark mysteries. Make new friends in this musical indie adventure.
Will Oogy survive the haunted rooms of the sprawling wintery house? It's up to you to decide, while uncovering the backstory behind each of the strange and powerful things inside.
Expect plenty of witty characters, 40+ original music tracks, 15+ hand-crafted rooms, 5+ hours of creative roguelite card mechanics—plus, free seasonal updates!
🚀 Released on Steam 3 March 2022.